Contact         Interests           Work in progress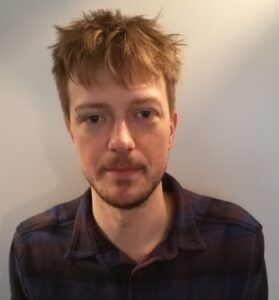 Luca Sandrini is a Postdoctoral Researcher at QSMS Research Group at Budapest University of Technology and Economics. He completed his Ph.D. in Economics and Management at the University of Padova (IT) under the supervision of Prof. Fabio Manenti in 2020. His research interests are Economics of Innovation, Industrial Organization, and Digital Economics.
>>>download_CV
Contact details
QA325, Faculty of Economic and Social Sciences, Budapest University of Technology and Economics, Magyar tudósok körútja 2, H-1117 Budapest. Sandrini.luca@gtk.bme.hu
Research Projects
iCrowd: innovation, digital workforce and intellectual property rights
Funded by the National Research, Development and Innovation Office (NKFI) of Hungary – OTKA Postdoctoral Excellence Program 2021
Research interests
Applied Theory – Industrial Organisation; Economics of Innovation; Patents and Licensing; Digital Economics
Publications
Sandrini, L. (2021), Incentives for Labour-Augmenting Innovation in Vertical Markets: the Role of Wage Rate, International Journal of Industrial Organization, 75(C).
Working papers
Sandrini, L. (2020), Innovation, competition and incomplete adoption of a superior technology (Marco Fanno Working 251), R&R
Work in progress
Is the Minimum Inventive Step Requirement for Patent Applications Welfare Improving? (with Fabio Manenti)

Selling Consumers Information: the Role of Firms' Expectation (with Carlo Reggiani)

Licensing of a Process Innovation to Heterogeneous Firms
Workplace Surveillance and Automation of Management